Your special holidays at the Hotel Weihrerhof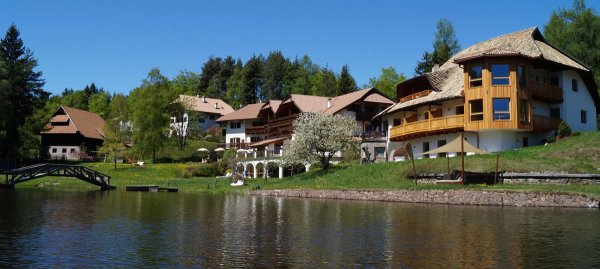 Did you have a longing for peace and relaxation? Than our hotel would be the right for you.
You can find the hotel near Soprabolzano, is situated direct by the romantic lake of Costalovara. From the privat beach you can admire the lake during the different seasons and feel the special atmosphere. If somebody wants to discover the surroundings the position of our hotel is perfect. With the train and the cable care you arrive rapid in Bolzano. The train runs every 30 minutes from Collalbo to Soprabolzano. The cable care depart every 4 minutes and in 12 minutes you arrive at Bolzano.
Enjoy our
Hotel at Soprabolzano
and have a especially stay...